19 June 2013 // Press centre Metinvest Group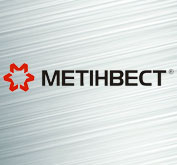 Viola von Cramon, Member of the Committee on the Affairs of the European Union and Spokesperson on EU Foreign Relations of the Green Parliamentary Group, visited Metinvest Group's Azovstal within the framework of her official visit to Ukraine. Viola von Cramon was accompanied by the General Consul of Germany in Donetsk, Klaus Zillikens. The guests were introduced with the production process and the efforts of the steel makers to improve the environmental situation at the Plant and in Mariupol.
Environmental issues are the priority for Viola von Cramon given her position in EU authorities. The tour around the enterprise started with the production sites that had been shut down. The guests saw the clean site of the former Open Hearth Furnace Shop. They also visited the site, where coking batteries 5, 6 and 7 used to operate.
«My goal is to see an ecological steel making process, and an improvement in Mariupol's population lives. Azovstal closed some of their production shops. Naturally, the volume of emissions reduced and air quality improved. However, energy efficiency and environmental efforts need to continue further», - said Viola von Cramon.
Blast Furnace #2 was shown to the guests. Modern gas cleaning system is in operation here. It eliminates waste emissions into the atmosphere completely.
The General Consul of Germany in Donetsk, Klaus Zillikens noted that it was not his first visit to the plant. He remembered Azovstal 11 years ago and mentioned that the modernization of obsolete equipment by Metinvest Group changed the enterprise radically. Sinter plant shut down is a historical event for Mariupol.
«I am impressed by what I saw today compared to the past. This is a great trend – sincerity of Metinvest, frankness of Azovstal. All problems are discussed openly and there are no secrets. There is a candid desire to improve both environmental conditions and production process. Metinvest is investing a lot in maintenance and repair and in new machinery. This is a huge step. We value this highly», - said Klaus Zillikens.