19 September 2013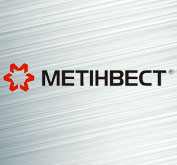 AZOVSTAL IRON & STEEL WORKS of METINVEST Group has changed from road to railway transportation of products since May 2013. As a result, the total freight traffic of railway cars has increased by 120-160 thousand tons per month. Working under new conditions, difficult as it was, the railway personnel saved around UAH 1,4 million due to reduction of turn-around time to 30,1 hours in June.
It was possible to achieve this result owing to teamwork of Maintenance Shop personnel – station masters, station operators, block signalmen, dispatchers, heads of shifts – as well as due to close cooperation between railway personnel and other shops of the enterprise. The specialists make accurate calculations of the car turn-around time, forward these data to subdivisions of the enterprise and keep control of their fulfillment. Thus the prompt delivery of cars for loading and unloading has been provided.
"The railway and production men realize it perfectly well that car detention means additional expenses for the enterprise. METINVEST Group, being a socially conscious company, has initiated change-over to railway transportation to provide keeping of road surface in good condition. We fulfill our partnership obligations to the community of Mariupol – working in such a way that business interests agree with the needs of the city", – emphasized Director General of PJSC "AZOVSTAL" IRON & STEEL WORKS" Enver Tskitishvili.
For editors:

PJSC "AZOVSTAL IRON & STEEL WORKS" is an up-to-date high-technology enterprise which produces a wide range of steel products such as: slabs, sections and shapes, rails, rail fastenings, square billets, heavy plates, and smelter slag products.

Production capacity of the Enterprise makes it possible to manufacture annually over 5,5 million tons of pig iron, over 6,2 million tons of steel (the target is to achieve 7 million tons of steel per year), over 4,4 million tons of rolled products. Design capacity of rail fastenings manufacture is 285 thousand tons per year and that of steel milling balls manufacture is 170 thousand tons per year.

Metinvest is a vertically integrated mining group of companies, operating the assets in each sector of the production cycle beginning with iron ore and coal mining and coke production up to the manufacture of steel semi-products and finished products, pipes and coils as well as production of other products with high value added. The Group consists of mining and steel works situated in Ukraine, Europe, and the USA and has a chain of sales covering the key world markets. The chief stockholders of Metinvest are SKM Group (71,25%) and Smart-Holding (23,75%) which jointly run the Company.

METINVEST HOLDING LLC – the holding company of the Metinvest Group