16 October 2013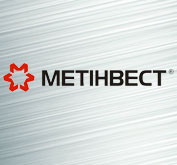 The new General Consul of Germany in Donetsk, Detlev Wolter, during a recent visit, supported Metinvest Group's Azovstal Iron & Steel Works' initiatives to minimize its environmental impact.
"I welcome the measures implemented to reduce emissions and protect the environment. These efforts are very important and should continue," said Detlev Wolter, General Consul of Germany in Donetsk."
Wolter said that German companies could support Azovstal's environmental program by, for example, supplying equipment.
Azovstal has previously ordered equipment from German engineering and electronics company Siemens.
Sergey Azarov, Azovstal's production director, said that the plant will continue to improve its environmental impact.
"There has been a visible trend in reducing emissions," said Azarov. "Programs were developed to further contribute to improving the ecological situation in the city. We will move forward on making Mariupol's air cleaner."
According to Azarov, the shutdown of Azovstal's three obsolete coking batteries #5, #6, and #7 in 2012 decreased emissions from the plant's coking process by two-times.
For editors:

ПАО «МЕТАЛЛУРГИЧЕСКИЙ КОМБИНАТ «АЗОВСТАЛЬ» – это современное высокотехнологичное предприятие, производящее широкий спектр металлопродукции: слябы, сортовой и фасонный прокат, рельсы железнодорожные, рельсовые скрепления, квадратную заготовку, толстый лист, продукцию из металлургических шлаков.

Производственные мощности Комбината позволяют производить в год более 5,5 млн. тонн чугуна, более 6,2 млн. тонн стали (цель – достигнуть 7 млн. тонн стали в год), более 4,4 млн. тонн проката. Проектные мощности по производству рельсовых скреплений составляют 285 тыс. тонн в год, помольных шаров – 170 тыс. тонн в год.

МЕТИНВЕСТ - международная вертикально интегрированная горно-металлургическая группа компаний, управляющая активами в каждом звене производственной цепочки от добычи железорудного сырья и угля до производства полуфабрикатов и готовой металлопродукции. В структуру Группы входят добывающие и металлургические предприятия, находящиеся в Украине, Европе и США, а также сеть продаж с охватом всех ключевых мировых рынков. Группа Метинвест состоит из Металлургического и Горнодобывающего дивизионов. Согласно стратегическому видению Группы, ее целью является стать ведущим европейским вертикально интегрированным производителем стали с устойчивыми показателями роста и прибыльности, несмотря на цикличность рынков, и обеспечивать доходность инвестиций выше отраслевых стандартов. В 2012 году Группа получила US$12,565 млрд выручки, рентабельность по показателю EBITDA составила 16%.

ООО «МЕТИНВЕСТ ХОЛДИНГ» – управляющая компания Группы Метинвест.

Основными акционерами Компании METINVEST B.V. (холдинговая компания Группы Метинвест) являются Группа СКМ (71,25%) и Смарт-Холдинг (23,75%), которые принимают участие в управлении Компанией на партнерских началах.