20 November 2013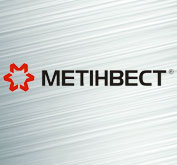 Session of interdepartmental commission dedicated to rails and rail fasteners was held at the premises of "AZOVSTAL IRON & STEEL WORKS" (Metinvest Group). Representatives of Ukrainian Railways ("Ukrzaliznytsya"), as well as research and development establishments took part in the session.
One of the priority topics was the discussion of ways to improve rail quality under conditions of high-speed traffic development at the Ukrainian railroads.
"AZOVSTAL IRON & STEEL WORKS" is the sole manufacturer of railroad rails in the country. The companies from Azerbaijan, Belarus, Georgia, Turkmenistan, Uzbekistan, Spain, Cuba, Kazakhstan and the Baltic countries are among the enterprise clients. However, strategic partner and the largest customer of the enterprise is a state-owned company "Ukrzaliznytsya" (Ukrainian Railways).
The more the speed of passenger traffic is, the higher requirements are imposed to the rail construction. "AZOVSTAL IRON & STEEL WORKS" committed itself to master the production of rails and rail fasteners complying with new up-to-date standards.
In 2011, the enterprise abandoned the outdated technology of OHF rails manufacture and proceeded to BOF steel. Nowadays acceptance of Azovstal rails of the first category achieves 100% from the first presentation.
The main customer offers the challenge to the enterprise to change rail profile on the modern one increasing its length from 25 m to 100 m. In the course of Rail and Structural Steel Mill visit, Enver Tskitishvili, Director General, let in on plans to arrange production of new high-strength rails.
Enver Tskitishvili, Director General of "AZOVSTAL IRON & STEEL WORKS", emphasized: "We tackle the issue on reconstruction of Rail and Structural Steel Mill along with construction of new mill and new bloom caster. This will allow us to reach a new quality level in the production of rails even at the steelmaking stage".
For editors:

PJSC "AZOVSTAL IRON & STEEL WORKS" is a modern high-technology enterprise manufacturing wide range of steel products: slabs, bars, shapes, railway rails, rail fasteners, square billets, plates and products of metallurgical slag.

Production capacities of the enterprise allow to produce annually over 5.5 mln. t of iron, over 6.2 mln. t of steel (aim is to achieve 7 mln.t of steel per year) and over 4.4 mln. t of rolled products. Design capacities for rail fasteners production is 285 thous. t per year, grinding balls 170 thous. t per year.

Metinvest is a vertically integrated mining and metallurgical group of companies that manages assets in each segment of production chain, from extraction of iron ore raw materials and coal, as well as coke production up to manufacture of steel semi-finished and finished products, pipes and coils and also manufacture of other high-value-added products. The Group incorporates mining and metallurgical enterprises located in Ukraine, Europe and USA and has sales network covering all global key markets. The key shareholders of Metinvest are SCM Group (71.25%) and Smart Holding (23.75%) that manage the Company collaboratively.

"METINVEST HOLDING" LLC is the managing company of Metinvest Group.