25 September 2014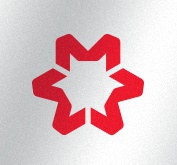 On the 24th of September the transformer insulation No. 1 of AZOVSTAL IRON & STEEL WORKS heating and power plant was damaged due to repeated emergency shutdown of external networks.
This led to a short circuit and transformer fire. Fire was quickly and efficiently eliminated by fire brigades of Civil Service of Ukraine on Emergencies and workshop services. There were no injuries, damage to environmental was not caused. The enterprise continues to operate as normal.
For editors:

PJSC "AZOVSTAL IRON & STEEL WORKS" is a modern high-technology enterprise manufacturing wide range of steel products: slabs, bars, shapes, railway rails, rail fasteners, square billets, plates and products of metallurgical slag.

Production capacities of the enterprise allow to produce annually over 5.5 million tons of iron, over 6.2 million tons of steel (aim is to achieve 7 million tons of steel per year) and over 4.4 million tons of rolled products. Design capacities for rail fasteners production is 285 thousand tons per year, grinding balls 170 thousand tons per year.

Metinvest is a vertically integrated mining and metallurgical group of companies that manages assets in each segment of production chain, from extraction of iron ore raw materials and coal, as well as coke production up to manufacture of steel semi-finished and finished products, pipes and coils and also manufacture of other high-value-added products. The Group incorporates mining and metallurgical enterprises located in Ukraine, Europe and USA and has sales network covering all global key markets. Metinvest Group incorporates Metallurgical and Mining Divisions. According to the strategic vision of Group it is aimed to become the leading European vertically integrated steel manufacturer with sustained growth and profitability, despite the cyclical nature of markets, and provide investment yield above the industry standards. For the first nine months ended 30 September 2013, the Group received a US $ 9.8 billion in revenue, EBITDA profitability was 18%.

The key shareholders of METINVEST B.V. (Holding Company of Metinvest Group) are SCM Group (71.25%) and SMART Group (23.75%) that take part in the Group administration on a partnership basis.

"METINVEST HOLDING" LLC is the managing company of Metinvest Group.