23 December 2014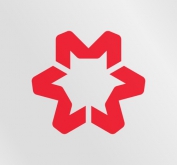 In separate attacks on the night of December 23, three Azovstal employees were assaulted, one of which was killed, and a railway bridge to Metinvest's plants in Mariupol was blown up.
At 00:20, a group of people wearing camouflage uniforms and armed with machine guns attacked Azovstal employees patrolling a railroad track near the Mukhinsky Bridge. An employee from Azovstal's Heavy Plate Mill died and a maintenance fitter was taken to the hospital with critical injuries, while the third employee was unharmed. When law enforcement inspected the scene of the attack, they found two sacks of TNT next to a bridge column.
Later, at 01:45, a railroad bridge at the 1,260 km distance marker over the Kalchik River was blown up. This destroyed the railway link between Mariupol Merchant Sea Port and the city's railway station, via which Metinvest's plants in Mariupol, Azovstal and Ilyich Iron & Steel Works of Mariupol, are connected. The two plants are now facing the threat of interruptions: they received at least 30% of their raw materials (coal, iron ore materials, and sintering ore) and shipped over 60% of their steel products via the port in Mariupol. The plant's employees are currently searching for other ways to receive and ship goods.
Yuriy Ryzhenkov, CEO of Metinvest Holding, LLC:
"Recently, the Group's enterprises have constantly come under attack or fire by heavy artillery. This is happening both in the Anti-Terrorist Operation zone and elsewhere; recently there were incidents in Zaporizhya and Kriviy Rih. Today an Azovstal employee died and one from Iliych Iron & Steel Works of Mariupol was seriously injured. We do not believe that the destruction of the Ukrainian metallurgical industry is someone's deliberate goal. We are doing our best to overcome the consequences of the attacks, provocations, and assaults that have damaged our production facilities and transportation routes, which deprived us of raw materials. I hope that the Security Service of Ukraine, police, and Prosecutor's Office will protect us and our cities from criminals and do everything to preserve the industrial potential of Southeastern Ukraine. Otherwise, the region could plunge into chaos."
For editors:

PJSC "AZOVSTAL IRON & STEEL WORKS" is a modern high-technology enterprise manufacturing wide range of steel products: slabs, bars, shapes, railway rails, rail fasteners, square billets, plates and products of metallurgical slag.

Production capacities of the enterprise allow to produce annually over 5.5 million tons of iron, over 6.2 million tons of steel (aim is to achieve 7 million tons of steel per year) and over 4.4 million tons of rolled products. Design capacities for rail fasteners production is 285 thousand tons per year, grinding balls 170 thousand tons per year.

METINVEST is a vertically integrated mining and metallurgical group of companies that manages assets in each segment of production chain, from extraction of iron ore raw materials and coal, as well as coke production up to manufacture of steel semi-finished and finished products, pipes and coils and also manufacture of other high-value-added products. The Group incorporates mining and metallurgical enterprises located in Ukraine, Europe and USA and has sales network covering all global key markets. Metinvest Group incorporates Metallurgical and Mining Divisions. According to the strategic vision of Group it is aimed to become the leading European vertically integrated steel manufacturer with sustained growth and profitability, despite the cyclical nature of markets, and provide investment yield above the industry standards. For the first three months of 2014 ended March 31, 2014, the Group received a US $ 2.9 billion in revenue, EBITDA profitability was 30%.

The key shareholders of METINVEST B.V. (Holding Company of Metinvest Group) are SCM Group (71.24%) and SMART Group (23.76%) that take part in the Group administration on a partnership basis.

"METINVEST HOLDING" LLC is the managing company of Metinvest Group.

Additional information is available at site: www.metinvestholding.com